Special Events & Photos


SAINT PADRE PIO'S FEASTDAY
SEPTEMBER 23, 2006

After the feastday Mass, the clergy, special guests and the faithful processed out into the streets of Manhattan with the Pilgrim Padre Pio Statue.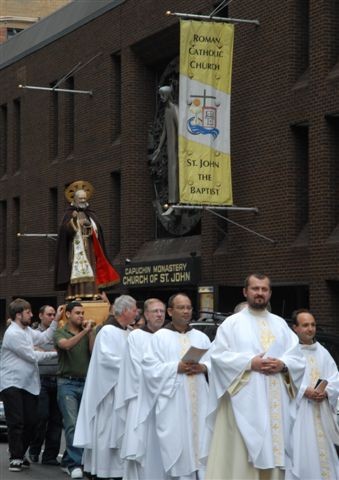 Clergy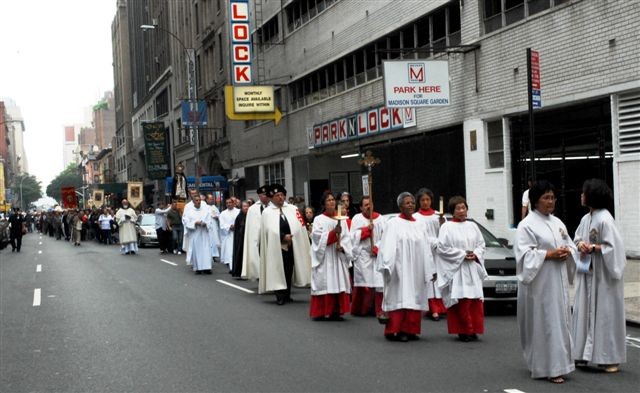 Knights & Dames of the Holy Sepulchre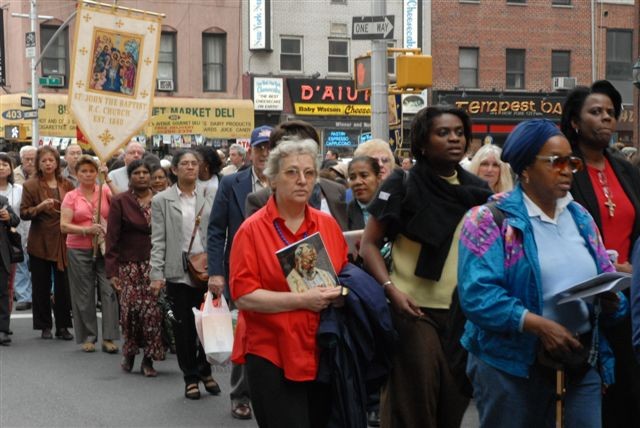 The faithful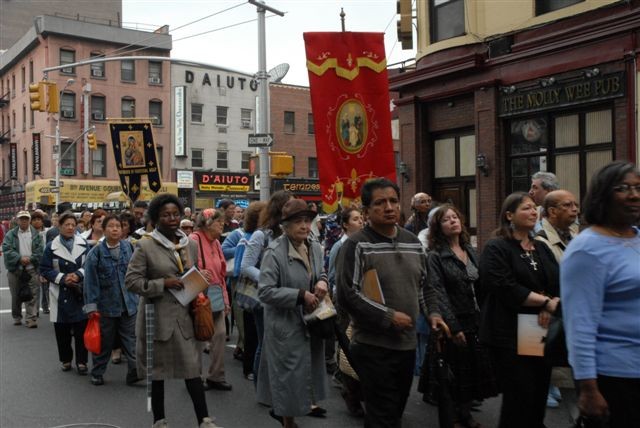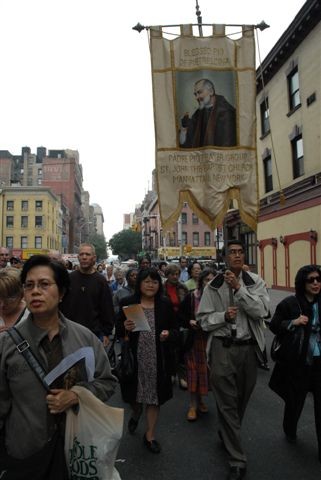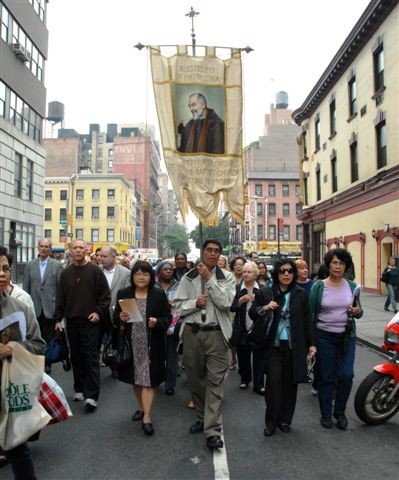 The faithful walking behind Padre Pio Banner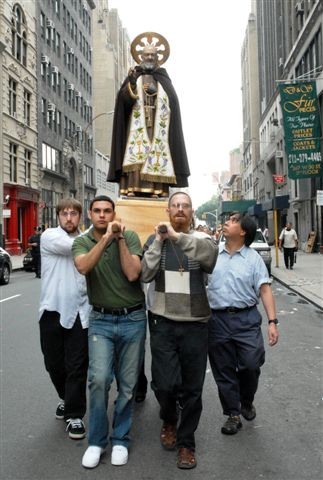 The Pilgrim Padre Pio Statue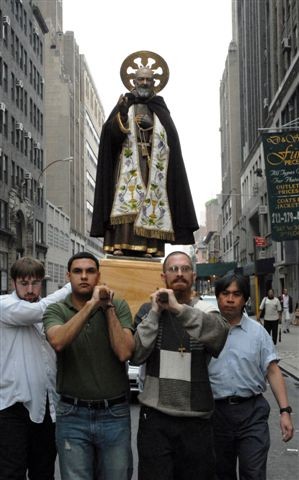 The Pilgrim Statue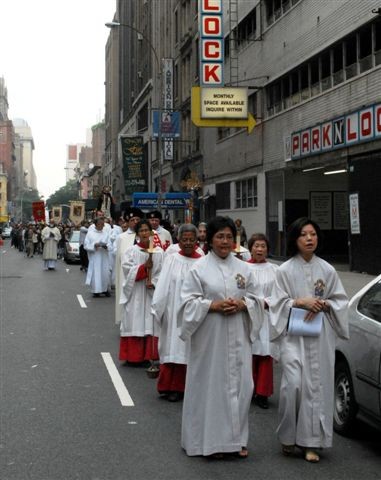 The altar servers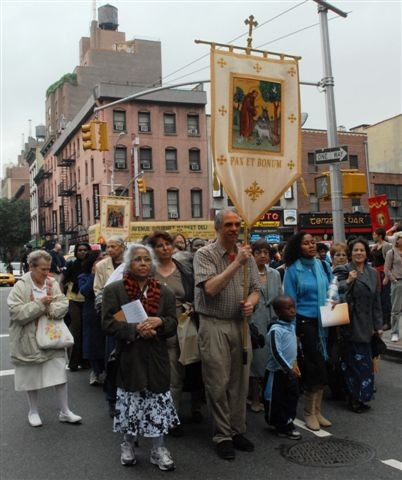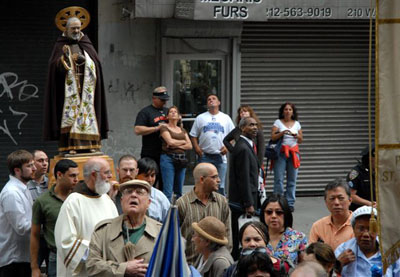 The Procession returns to the Church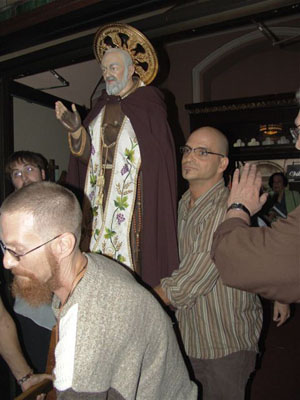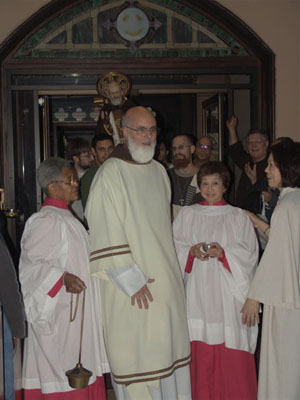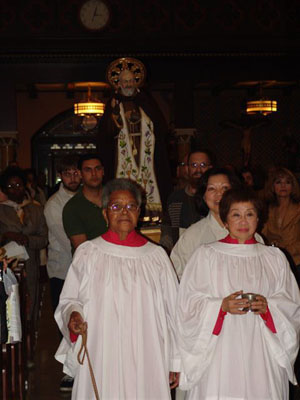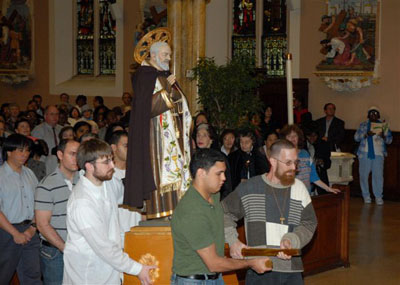 *******************************



THE MASS OF ST. PIO
SEPTEMBER 23, 2006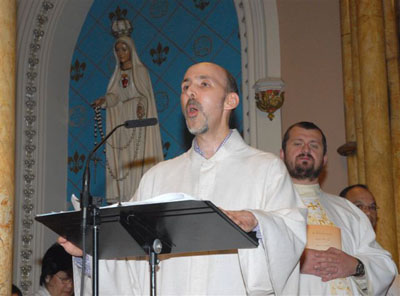 Mr Joe Simmons (Cantor)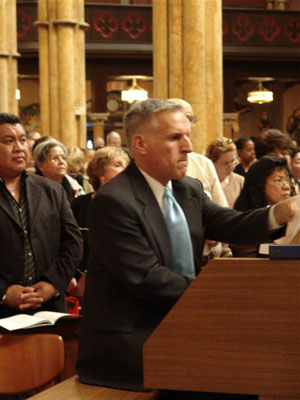 Mr. Laurence Rosania (Dir. of Liturgy)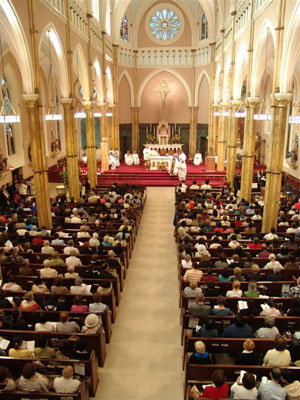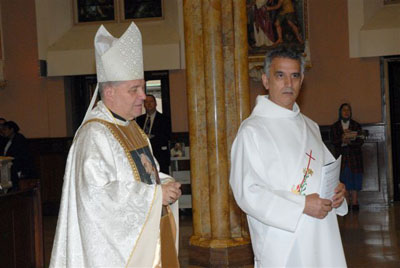 Bishop Ignatus Catanello & Deacon Dante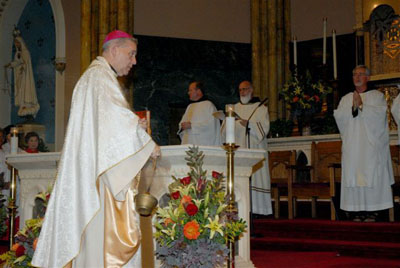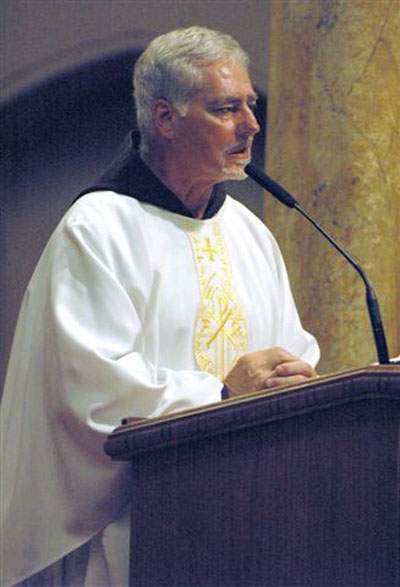 Fr. Bernard Maloney, OFM CAP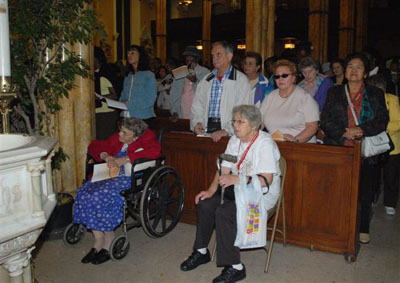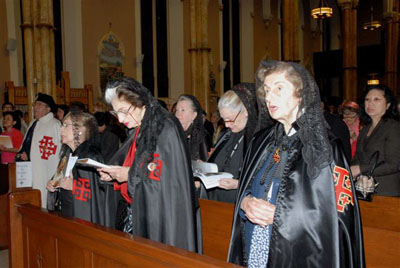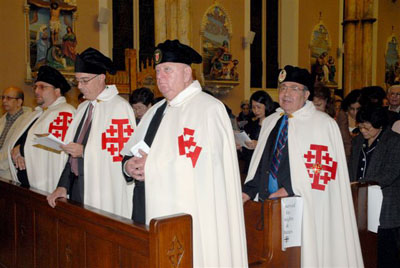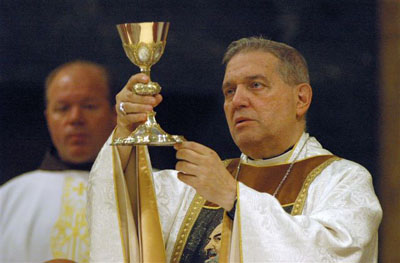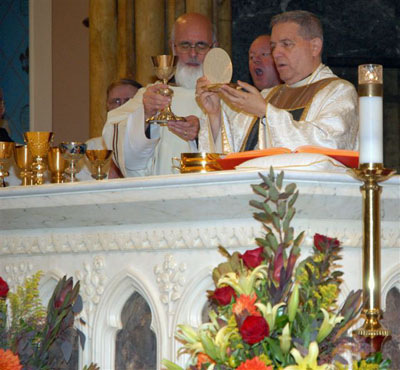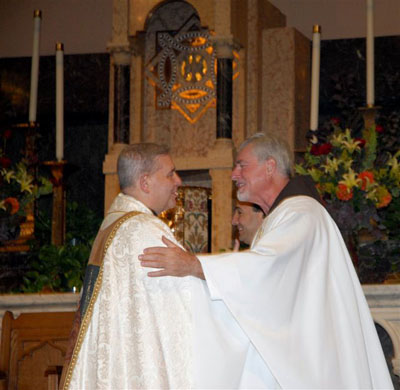 Sign of Peace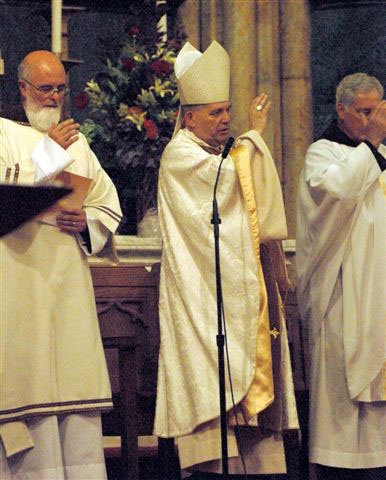 Final Blessing beore procession


****************************


The Italian Festa following the Mass and Procession

After the Mass, procession and blessing with St. Pio's relics, all the faithful were invited to a pasta lunch for fellowship in the church hall.
A very special note of thanks to Adam the cook at the Friary, who started cooking baked ziti for 600 people at 3 AM the morning before.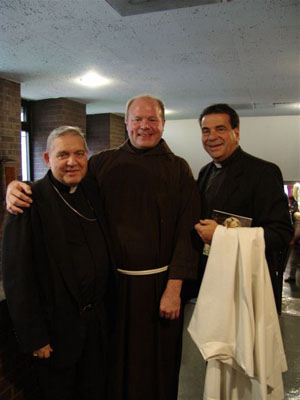 Bishop Catanello, Fr. Francis & Msgr. Dave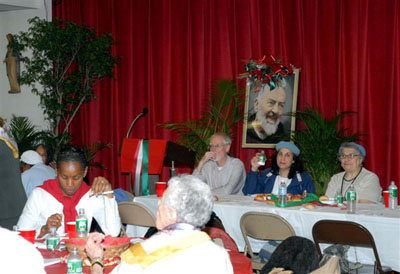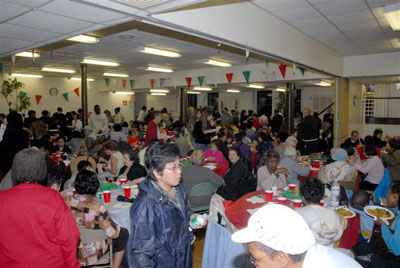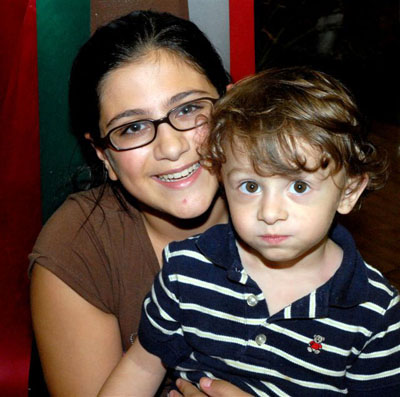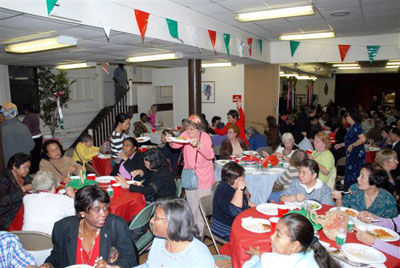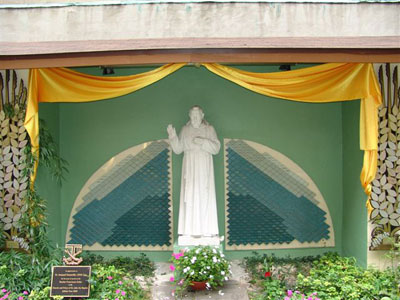 The Padre Pio Prayer Garden 2006-2015





SAINT PIO'S FEAST DAY
SEPTEMBER 23, 2016